Leadership Insights with Scott Becker and Ed Marx
Ideas You Can Apply Today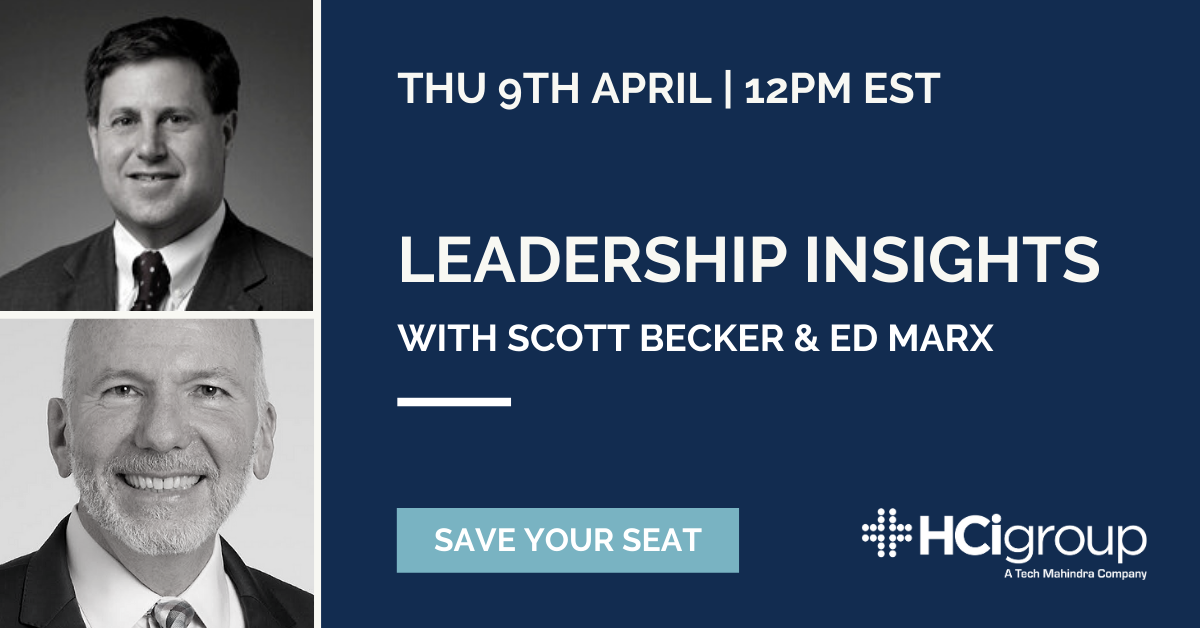 Join Ed Marx & Scott Becker for a 30-min discussion on leadership.
In this live interview, Ed interviews Scott Becker, CEO of Becker's Healthcare. Scott has interviewed many of the nations top leaders as part of his podcasts, webinars and conferences. In a conversational format, Scott will share ideas and tools he has picked up on over the years. Himself a CEO, entrepreneur and conference leader, Scott is always willing to our out what others have poured in.
Complete the form to watch the webinar ---->
Hosted by:
Edward Marx - Consultant & Advisor to healthcare organizations on a digital transformation journey. Leader in the healthcare industry and former CIO at some of the nation's largest health systems. Author of the 2019 best seller "Voices of Innovation" and co-author of "Healthcare Digital Transformation", publishing in May.
Follow Ed on Twitter: @marxtango
Scott Becker is the publisher of Becker's Healthcare's Portfolio of publications.As a partner at McGuireWoods in Chicago, he provides counsel to hospitals, ASCs, surgical hospitals, pharmaceutical companies, single- and multi-specialty medical practices and a variety of healthcare industry entrepreneurs. Mr. Becker received his JD from Harvard Law School and his BS in finance and accounting from the University of Illinois at Urbana-Champaign
Follow Scott on Twitter: @becker_sbecker
Complete the form to sign up ---->