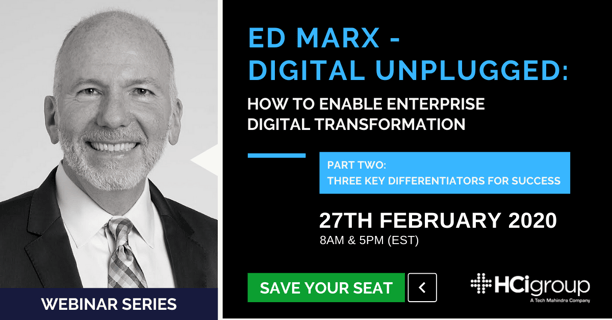 Webinar Series | Digital Unplugged:

How to Enable Enterprise Digital Transformation

Part 2:
Three Key Differentiators for Success
Reimagining the Business of Healthcare: "Digital transformation is a reimagining of the business through a combination of technology, data, people and processes".
This webinar is being recorded live twice on the 27th February 2020. This is the page for the 5pm (EST) webinar slot. If you wish to join at 8am (EST), please click here for the registration form for that time.
In Part 2 of this Webinar series on enabling digital transformation in your organization, we will walk through Three Key Differentiators for Success
Human Centered Design

Physical Design

User Experience
Hosted by:
Edward Marx - Consultant & Advisor to healthcare organizations on a digital transformation journey. Leader in the healthcare industry and former CIO at some of the nation's largest health systems. Author of the 2019 best seller "Voices of Innovation" and co-author of "Healthcare Digital Transformation", publishing in May.
Follow Ed on Twitter: @marxtango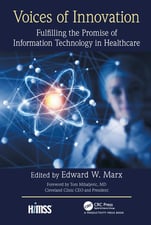 Complete the form to stream the 5pm (EST) webinar recording ---->