How to Improve Physician Adoption with Peer-to-Peer Training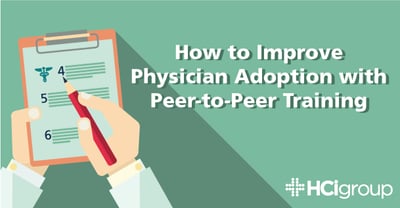 Physicians are accountable for more than caring for patients. Their ability to document care affects the reimbursements that your organization earns. With payers increasingly paying for outcomes based on data, proficiency in using your EHR is important for physicians. Peer-to-peer training can be most effective at improving engagement when implementing an EHR because physicians learn best from colleagues who share the same language, challenges and workflows.
This white white paper provides six steps for increasing physician engagement and productivity through pee-to-peer training.
Identify Your Physician Champions


Customize the EHR

Develop Your Training Curriculum

Dedicate Training Space

Train Your Physicians

Support Your Physicians
Download the white paper by completing the form.