Virtual EHR Implementation & Go-Live Support
Now more than ever, hospitals and clinics must protect the health and safety of patients by limiting the number of people allowed into facilities. It is no longer an option to have a fleet of ATEs (At-the-Elbow staff) scattered throughout your organization to assist your clinical staff and physicians with their adoption of the new system. The HCI Group has a remote implementation support solution that allows health organizations to prioritize patient and staff health.
The HCI Group has been perfecting the practice of remote support for years. A partnership with us guarantees a safe and cost-effective solution that can be done 100% remotely or tailored as you see fit. In these trying times, The HCI Group is the safe and fiscally responsible partner who can deliver the world-class service you need on your next EHR implementation.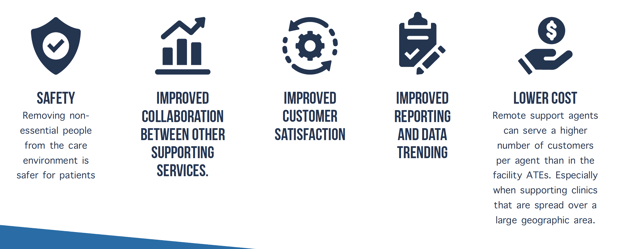 The HCI Group Complimentary Implementation Services

Contact us today to learn more about our Virtual EHR Implementation & Go-Live Support Services