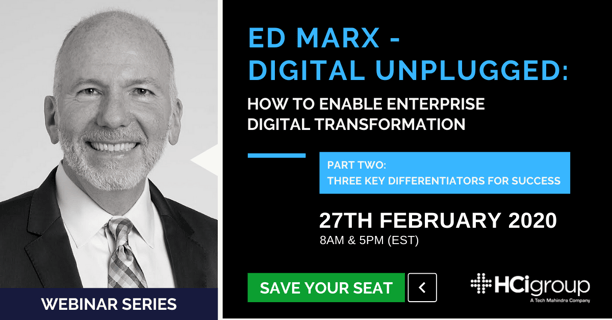 Webinar Series | Digital Unplugged: How to Enable Enterprise Digital Transformation - Part 2: Three Key Differentiators for Success
Reimagining the Business of Healthcare: "Digital transformation is a reimagining of the business through a combination of technology, data, people and processes".
In Part 2 of this Webinar series on enabling digital transformation in your organization, we will walk through Three Key Differentiators for Success
Human Centered Design
Physical Design
User Experience
Hosted by:
Edward Marx - Consultant & Advisor to healthcare organizations on a digital transformation journey. Leader in the healthcare industry and former CIO at some of the nation's largest health systems. Author of the 2019 best seller "Voices of Innovation" and co-author of "Healthcare Digital Transformation", publishing in May.
Follow Ed on Twitter: @marxtango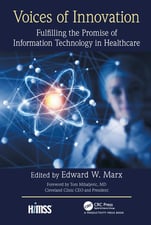 Complete the form to watch the recording ---->